I have been an outdoorsman for as long as I can remember. One of my most vivid memories is of me, my father and our dogs hunting in the quiet Virginia woods when I was a kid.
I did not come to taxidermy immediately, though I have been in the business for a number of years. I have, however, always worked as an outdoorsman, including as a fence-maker and a fishing guide. My wife, Brandy (pictured here), and I moved to Cumby, TX, several years ago. I fell in love with the Texas countryside and finally let my lifelong love of the outdoors and of hunting get the best of me; I took up the taxidermists art.
I like to say that I'd been hooked on hunting since I was a kid,
but it took me about 40 years to figure out a way to make a living from it.
I apprenticed under a master taxidermist and, a few years ago, struck out on my own. I have won a dedicated clientele through my commitment to making high-quality mounts. By avoiding shoddy materials and shortcuts, and by taking the time to make a mount look the way it did when it was alive, I've been able to set myself apart from my peers and give a lot of people ways to relive their hunting experiences.
I am fortunate that I work as an artist and craftsman; I enjoy making something come alive again and giving people the opportunity to relive their experiences.And I am fortunate that, every day, I have the opportunity to interact with fellow hunters and share stories and experiences with them.
To learn more about me, my work, and the services I provide, please explore the site or call me at (972) 742-6715.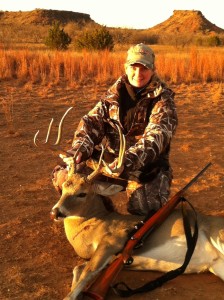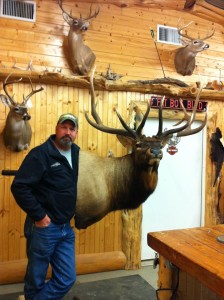 Andrew Patton has been an avid outdoorsman since he was 6 years old. He brings his love of animals and hunting to his work at Andrew's Taxidermy. Please explore our website to learn more about our rates and services. At Andrew's Taxidermy we take pride in making the memories of your adventures last a lifetime.