Welcome to the website of Andrew's Taxidermy, the leading taxidermy provider in Northeast Texas. I run a full-service taxidermy studio located in Cumby, TX. I am committed to providing my customers with only the highest quality taxidermy services; I take pride in giving hunters and outdoorsman a way to preserve their prized memories.
I currently provide preparation and mounting services for most kinds of animals, excluding fish, reptiles and birds. If it has hooves or paws, I can turn it into a mount. I plan to begin preparing birds in the coming year.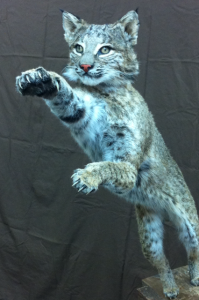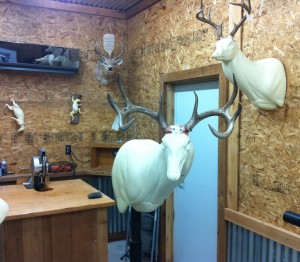 My mounts are carefully-prepared. Mounts are carefully prepared and sent to a tannery to be professionally tanned ensuring the best quality cape for a final mount. Similarly, I carefully sculpt each of the mannequins I use, providing each with the defined musculature it had in life. These measures give the mounts I create a lifelike appearance. I only consider a piece finished when it looks like the animal has been restored to life.
This dedication to realistic depictions of animals comes from my lifelong connection with the outdoors. I first began hunting in rural Virginia, with my father and our dogs, when I was just six years old. I have hunted, fished and worked as a professional guide since that time and now have a genuine appreciation for nature and the animals within it. I also know how to accurately present animals; this gives the mounts I create an uncommon sense of dynamism.